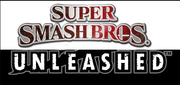 This is the transcript about All-Star Brawl (Beauties), which is an All-Star game released in 2017.
Story Mode
All characters expect Yoshi: Theme song
Sharpay Evans: Gabriella Montez and Sandy Cheeks whats to watch, but you have to ask Sharpay Kelsi or you will get Once Bitten
Wario: Diddy Kong is called a loser?
Wario: Do you want to wrestle in Sharpay's home?
Abigail Santos and Allen Ford (spoken): Not really. Old Gabriella said to me that she will beat Troy Bolton and Gabriella Montez
Abigail Santos: Squidward gets a detention.
Squidward: Voice down!
Yoshi: What is Once Bitten?
Wario: It is an episode from Season 4.
Trivia/Goofs
This is the third time Squidward arm wrestles, first was Idiot Box, second was Chocolate Thunder when both 2 are eliminated in the Dizzy Dummy.
This is the second time all characters from Rulin's the Loser were doing hula dancing. First was Old Leaf.
This is the third time a Sharpay Evans got condemned, first was Athletes Edition, second was Chocolate Thunder.
This is the second time Dennis of SpongeBob did not listen to Kelsi. First was Hot Cop and The Fuzz.
Ad blocker interference detected!
Wikia is a free-to-use site that makes money from advertising. We have a modified experience for viewers using ad blockers

Wikia is not accessible if you've made further modifications. Remove the custom ad blocker rule(s) and the page will load as expected.