Burying My Beloved is the debut album by Australian metalcore/death metal band Red Rose For Ruby (band). It was released in 2007 through Fautline. The album was their first as "Red Rose For Ruby", although they had released an EP "Black Storm" as Hellfire in 2005. Critics likened the band's style to that of My Dying Bride and fellow Australian metal rockers Daysend. The Guilt was the first single released, and three more: Scream of Anguish, Forsaken, and Black Lilly were subsequently released as singles in Australia. The album was reissued in 2008 as a Deluxe Edition, featuring covers of the classic Metallica songs "One" and "Enter Sadman", including six previously unreleased tracks intended for their EP as Hellfire and live versions of The Guilt and Scream of Anguish.
Reception
Metalix gave praise to Red Rose For Ruby's debut in their June '07 issue: "Red Rose For Ruby are an Australian metal band from Melbourne who have just released their first album, Burying My Beloved. Their songs are both emotionally raw and fluid, with excellent guitars and vocals. Michael Serea leads the band against the furious storm of metal popularity, and says the band doesn't want to be as big as Metallica, but still make their music known. The twelve tracks on this album are painstakingly wrought from Serea's heart, and you can feel that with the raw lyrics and vocals. Serea has said himself that he draws styling from My Dying Bride and Metallica and this really shows in a positive way.".
Track listing
"Intro (The Guilt) - 5:02
"Waste Away" − 4:00
"See No Evil" − 3:32
"Scream of Anguish" - 4:45
"Red Sun Rising" − 5:00
"Into the Abyss" − 4:02
"Interlude (Her Body, My Gun)" − 5:45
"Forsaken" − 3:43
"Drown With Me" − 4:37
"Break Me Down" − 4:15
"Black Lilly" − 3:04
"Outro (Alone)" − 6:00
Deluxe Edition
"The Guilt (Live)"- 5:02
"Scream of Angusish (Live)"- 4:45
"One (RRFR cover)"- 7:27
"Enter Sandman (RRFR cover)"- 5:32
"Guardian"- 4:55
"Reaper"- 5:15
"Firestorm"- 4:48
"Suffocation"- 6:00
"Like Fallen Gods"- 6:40
"Road To Damnation"- 5:43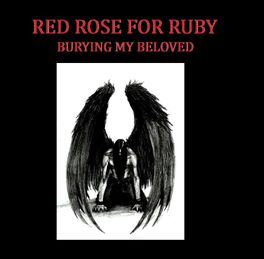 Personnel
Ad blocker interference detected!
Wikia is a free-to-use site that makes money from advertising. We have a modified experience for viewers using ad blockers

Wikia is not accessible if you've made further modifications. Remove the custom ad blocker rule(s) and the page will load as expected.