Death Flower is an American metal band from Newark, New Jersey, formed in 1999, and their discography consists of five albums, one compilation album and a live DVD/CD, twenty-five singles, and eighteen music videos. They signed with Roadrunner Records in 2000, and released their first album in June 2000 Eviscerating Sons of Chaos. They followed with five more albums Soulsucker (2002), Broken Wings (2004), Virus In The Blood (2006), Sickened Offspring (2008), and The War of A Thousand (2010). The band's current line-up from 1999 onwards consists of Chris Davenport (lead vocals, guitar ), Luke Jonhston (lead guitar, screaming vocals), Jeremy Johnston (bass guitar, backing vocals), and Caleb Edwards (drums, percusion).
Studio albums
Singles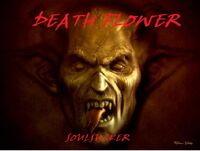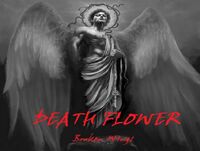 Dreams Ethereal- released February 23 2010
Invaders of the World (featuring Matt Heafy) - released on March 16 2010
Rise and Take The Lands (featuring Maynard James Keenan) - released on April 20 2010
Standalone singles
Ad blocker interference detected!
Wikia is a free-to-use site that makes money from advertising. We have a modified experience for viewers using ad blockers

Wikia is not accessible if you've made further modifications. Remove the custom ad blocker rule(s) and the page will load as expected.