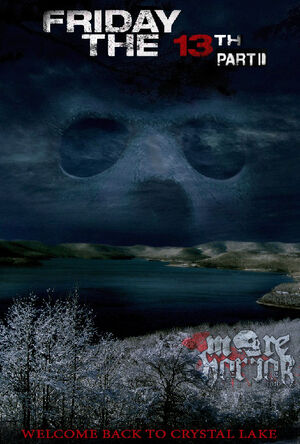 Friday the 13th Part 2
is a 2013 American horror-slasher film. The film is rated R for sexual content, strong brutal bloody violence throughout and language.
Summary
When Jason comes back from killing Whitney and Clay Miller, a group of college friends go to Camp Crystal Lake to see if Jason is alive but then Jason sees them all and now it's up to them to kill Jason once and for all.
Plot
Cast
Deaths
Survivors
Ad blocker interference detected!
Wikia is a free-to-use site that makes money from advertising. We have a modified experience for viewers using ad blockers

Wikia is not accessible if you've made further modifications. Remove the custom ad blocker rule(s) and the page will load as expected.