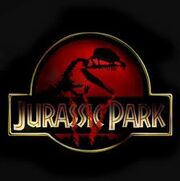 Jurassic Park: Survival is an fan made Jurassic Park movie curently in production.
Two scientists explore isla sorna until they meet a evil FBI agent. They are in for a rocky ride.
Dawson-Louis Zaretsky
Sonya Durrant-Nancy Zaretsky
The Velociraptors do not have feathers because the animation department refused to do feathers
Proceratosaurus is finally heard and is poisonous.
Dinosaurus on screen
Edit
Other Animals
Edit
Dinosaurus Heard
Edit
External Links
Edit
Ad blocker interference detected!
Wikia is a free-to-use site that makes money from advertising. We have a modified experience for viewers using ad blockers

Wikia is not accessible if you've made further modifications. Remove the custom ad blocker rule(s) and the page will load as expected.