Join the Library
Hello, and welcome to the Fanon Wiki.
This is a wiki about fan created characters, timelines, and anything else about existing storylines, you can create fanon relating to anything. You can create an article by typing the title in the box below and clicking "create article" and start typing in there, but before you do so, please read about our policies.

Where To Start
Categorize any uncategorized pages. If a category that the article/page should be in doesn't exist, create the category.
Use the Special:Random feature to find random articles to improve.
If you are new to wikis, you may want to try the tutorial on the Central Wikia
A list of all help pages can be found at Category:Help
Featured Poll
Most Excited about at D23?
Featured Article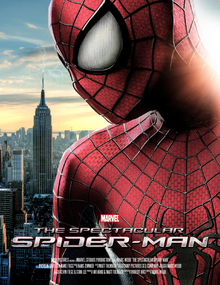 The Spectacular Spiderman (MCU) is a 2012 American superhero film based on the Marvel Comics character Spider-Man.The film tells the story of Peter Parker, a teenager from New York City who becomes m Spider-Man after being bitten by a genetically altered spider. Parker must stop Dr. Curt Connors as a mutated Lizard from spreading a mutation serum to New York.. Read More...
Featured Article

Law & Order: Dallas et in Dallas, Texas, the series follows the same two part approach in the original series, but like SVU also will have significant development for the series characters. When a crime is committed, the victims are represented by two separate yet equally important groups: the Dallas Police Department, where a team of elite detectives and their ranking captain investigate the crime; and the Dallas District Attorney office, where the DA and his team of ADAs prosecute the offenders in trials. . Read More...
Create blog post

Comment your fav creature (up there /\ or not.) from a game, tv, food place. and the 50 most pop will be put in round one.

Read more >

This is basically a copy and paste activity that I got from an old 2012 blog from LMBW....

So how this works is that you leave a comment, recomminding a band or artist, and in a week or two I'll make …

Read more >

Welcome back! this is my adventure corner and maybe this link will show the first: Bunny's Adventure Corner.

now we will be doing: If steve learned to talk.







"" "" "" "h" "wha! i can talk!" "i have so m…

Read more >
See more >