Join the Library
Hello, and welcome to the Fanon Wiki.
This is a wiki about fan created characters, timelines, and anything else about existing storylines, you can create fanon relating to anything. You can create an article by typing the title in the box below and clicking "create article" and start typing in there, but before you do so, please read about our policies.

Where To Start
Categorize any uncategorized pages. If a category that the article/page should be in doesn't exist, create the category.
Use the Special:Random feature to find random articles to improve.
If you are new to wikis, you may want to try the tutorial on the Central Wikia
A list of all help pages can be found at Category:Help
Featured Poll
Best Movie Winner

Curse of the Damned is 2018 American dark supernatural science fiction thriller film directed by Darren Aronofsky, the director of Black Swan and Noah. This films stars Miles Teller, Emma Watson, Ethan Hawke and Alicia Vikander with Chloë Sevigny, Luke Bracey, Naomi Watts and Michael Keaton also stars. Read More...
Winner Of Best Television Drama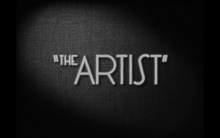 The Artist (TV Series) s an American period drama thriller television series created by Donald Glover and Eric Warren Singer. A Group of new graduated students enter the Con Artist business when they met Clint Edwards and look to make as much money from it as possible but they get into troube one their quest to get the "Paper on the Caper"..Read More...
Best Supernatural Movie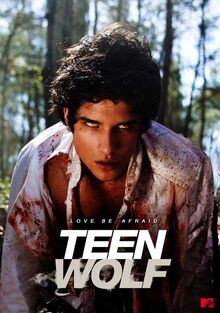 Teen Wolf 2 (2017 Film) is a 2017 American Action Supernatural Film, based off of the 2011 TV Series of the same name, and premiered in theaters on June 3, 2017, and is a sequel to the 2016 film, Teen Wolf, as the second of six installments. Featuring Dylan Sprayberry, Jonny Gray, Kira Kosarin, Emilia McCarthy, Tyler Hoechlin, Jadin Gould, Uriah Shelton, Robert Downey Jr, J.R. Bourne, and Michael Hogan as the main cast of Teen Wolf 2, the film starts months after the first film, as Scott McCall, must stop newly formed Alpha, Derek Hale, from growing his pack, Allison's grandfather from killing every last werewolf, and a new lizard-like creature from continuing a killing spree..Read More...
Create blog post
The Fanon Wiki Awards are a great thing and I'm just happy to have created it. Please spread this blog post and get as many people as possible to contribute to the 2016 Fanon Wiki Awards. Thanx.

Read more >

Here's the concept of a new series, which my previous idea LAPD: Gang Unit is spun-off from. 

LAPD: On the Beat

A squad of LAPD officers team up to protect and serve on the streets in Los Angeles, Cali…

Read more >

Someone keeps adding Bella Sana to fanmade films. Bella Sana isn't the daughter of Danielle Panabaker! Bella Sana isn't real!

Read more >
See more >