Join the Library
Hello, and welcome to the Fanon Wiki.
This is a wiki about fan created characters, timelines, and anything else about existing storylines, you can create fanon relating to anything. You can create an article by typing the title in the box below and clicking "create article" and start typing in there, but before you do so, please read about our policies.

Where To Start
Categorize any uncategorized pages. If a category that the article/page should be in doesn't exist, create the category.
Use the Special:Random feature to find random articles to improve.
If you are new to wikis, you may want to try the tutorial on the Central Wikia
A list of all help pages can be found at Category:Help
Featured Poll
Featured Article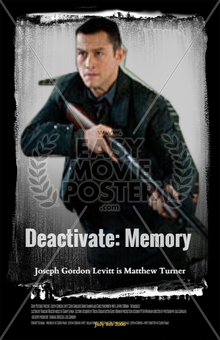 Deactivate: Memory is a 2006 American-Russian action spy thriller film directed by Gareth Evans, Produced and Written by both Evan and lead actor Joesph Gordon-Levitt. It stars Joseph Gordon-Levitt as Matthew Turner, a man suffering from extreme memory loss who works with an CIA black ops program called Deactivate, that assassinaties personal commissioned by the CIA. He works with his brother Jack Turner (Armie Hamer) and Elizabeth Homles (Cobie Smulders) to bring down a Russian terroist group. . Read More...
Featured Article

Resident Evil: Undead A troubled collage student, Amanda Barrow agree to help tough detective Jack Hardy to find the terrorist hacked but working together will be hardest work. Read More...
Create blog post
This is basically a copy and paste activity that I got from an old 2012 blog from LMBW....

So how this works is that you leave a comment, recomminding a band or artist, and in a week or two I'll make …

Read more >

Welcome back! this is my adventure corner and maybe this link will show the first: Bunny's Adventure Corner.

now we will be doing: If steve learned to talk.







"" "" "" "h" "wha! i can talk!" "i have so m…

Read more >

Hello! this is my first time doing adventure corner! in this episode.... what happened to wheatly after portal 2?  (see a short version on portal fanonn wiki)







"im floating.... in..."- "SPPPPPPPPAAAAAAA…

Read more >
See more >