Sinfonía de Sangre (Spanish: "Symphony of Sorrow") is an Australian doom metal band Winter's Soil's fifth studio album, released on March 28 2004. It follows 2002's Children of the Night and is followed by 2005's The Day of the Devourer. The album is the first without rhythm guitarist William Devish, who was replaced by Adriana Cassidy, Devish' god-daughter.
Sinfonía de Sangre has been described by Kaleb Jovanovich as the band's most depressive work; and said that in writing the songs he was driven into a deep depression that took him some time to recover from. The album contains elements of funeral doom, particularly on the more longer songs.
Track listing
Edit
"Sinfonía de Sangre" – 7:30
"Such Beauty of Decay" – 7:55
"Tears of Loss, Eyes of Pity" – 8:00
"Days of Suffering" – 8:22
"Sorrowful, She Weeps" – 7:59
"My Heart Is Dead" - 6:53
"She Sheds Tears of Blood" - 9:00
"Like A Flower She Withers" - 9:40
"Fading Life" - 10:00
"As Ashes We Fall" - 8:45
"For Her I Would Die" - 11:02
Personnel
Edit
Kaleb Jovanovich - vocals, lyrics
Nick Hale - lead guitar
Benjamin Jacobson - bass
Adriana Cassidy - rhythm guitar
Hamish Glencroy - drums
Lisa Evans - violin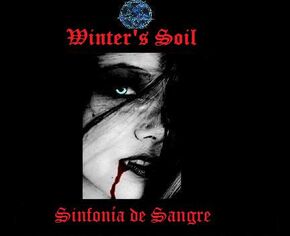 Ad blocker interference detected!
Wikia is a free-to-use site that makes money from advertising. We have a modified experience for viewers using ad blockers

Wikia is not accessible if you've made further modifications. Remove the custom ad blocker rule(s) and the page will load as expected.