Skyler is a fanimated character on Wayside, created by Jtsfan13. Skyler may join wayside in season 3 or 4. Skyler is the lead guitarist in her band, the Nutomic Diablos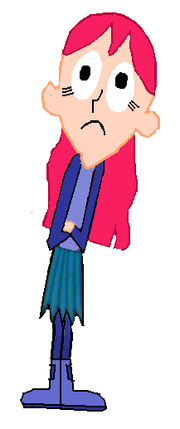 Apearence
Edit
Skyler wears a blue-violet shirt, a blue skirt, violet pants, and purple convertible shoes (that can convert into rollerskates). Skyler has pink hair, which is arguably natural.
Personality
Edit
Skyler really likes ice cream, almost as much as Maurecia likes it. It was Skyler's idea to start their band. Skyler also really likes playing her guitar.
Ad blocker interference detected!
Wikia is a free-to-use site that makes money from advertising. We have a modified experience for viewers using ad blockers

Wikia is not accessible if you've made further modifications. Remove the custom ad blocker rule(s) and the page will load as expected.