The Son of Time: The Dark Times is an upcoming fantasy film set to be released sometime after 2010.

Zac Efron as Alexander Cornex: A nineteen year old boy who became a knight sometime prior to the movie. He later joins Xoz's Dark Army.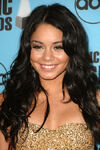 Vanessa Hudgens as Anna Sinksil: Alexander's girlfriend and Kratos' friend.
Samuel Witwer as Kratos Cornex: Alexander's older brother.
Nicole Kidman as Princess Marrial: The princess of the kingdom.

Vince Vaughn as the Captain of United Knights The captain of the United Knights who took over after they lost their other captain.
Michael Forcan as Xoz: The dark wizard and the main antagonist of the movie.
Grandpa Savino as The Wise One: A master of light who had led the United Knights into battle sometime ago.
Gordon as the Dark Fat Knight: A big and fat dark knight who loves to eat. He will bring comedy to the movie.
Darth Solid as Xoz's Apprentice: Xoz's loyal assistant.
Ad blocker interference detected!
Wikia is a free-to-use site that makes money from advertising. We have a modified experience for viewers using ad blockers

Wikia is not accessible if you've made further modifications. Remove the custom ad blocker rule(s) and the page will load as expected.