Vindictive Does Grunge is a compilation album of the Vindictive Does... series created by Vindictive Records, which sees its artists cover songs. This latest album sees them cover popular grunge songs. The cover art is a direct reference to Pearl Jam's influental album Ten.
Reception
Vindictive Does Grunge remains the most positively reviewed and highest selling of the series. Metalix said that: "A great selection of grunge's greatest hits covered by Vindictive's premium bands. Nirvana, Pearl Jam, and Alice In Chains appear as should, and their best songs are covered. Praise to Ammat for turning "Even Flow" into a crazy nu metal remix".
Track listing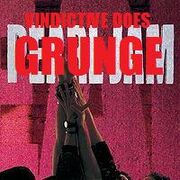 Ad blocker interference detected!
Wikia is a free-to-use site that makes money from advertising. We have a modified experience for viewers using ad blockers

Wikia is not accessible if you've made further modifications. Remove the custom ad blocker rule(s) and the page will load as expected.