Vindictive Does Iron Maiden is a compilation of the Vindictive Does... series created by Vindictive Records, where the label's artists cover songs. This edition sees them cover Iron Maiden songs. It is preceded by Vindictive Does Metallica and followed by Vindictive Does AC/DC.
Reception
The album was less well recieved than Vindictive Does Metallica. Caliber said that: "The album is yet another pointless one full of dull covers. Vindictive Records is pointless to continue this franchise".
Metalix said: "It is not as good as its predecessor, but the bands give a fair jab at Maiden's greatist hits".
Track listing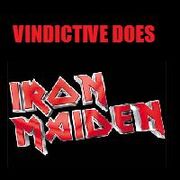 Ad blocker interference detected!
Wikia is a free-to-use site that makes money from advertising. We have a modified experience for viewers using ad blockers

Wikia is not accessible if you've made further modifications. Remove the custom ad blocker rule(s) and the page will load as expected.