Vindictive Does Metallica is a compilation of the Vindictive Does... series created by Vindictive Records, where the record labels artists cover songs. This edition sees them cover Metallica songs. It is followed by Vindictive Does Iron Maiden.
Reception
Edit
The album was generally well recieved. Gods of Guitar said that: "The album showcases Vindictive Records' finest and rising acts playing some of Metallica's best. The songs have been chosen appropriately to suit each band to cover them. Particular favourites include Eternal Guardian's The Memory Remains and Wolverine's St. Anger".
Caliber was less impressed. "The album is lacklustre at best, the bands don't suit the songs. An utterly pointless endeavour on Vindictive Records' part".
Track listing
Edit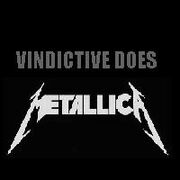 Ad blocker interference detected!
Wikia is a free-to-use site that makes money from advertising. We have a modified experience for viewers using ad blockers

Wikia is not accessible if you've made further modifications. Remove the custom ad blocker rule(s) and the page will load as expected.